It's the time of year when we celebrate the unsung heroes of our families. The mothers and fathers who work, who play, who tie shoes, run along behind bikes, manage carpools, arrange playdates, and care for their families year-round without expectation of thanks.
So during this time of year it's only fitting that we recognize those mothers and fathers with tokens of appreciation and gifts that remind them that we are truly grateful.
Here are a few ways that plastic boxes can elevate those gifts and ensure that they are delivered safely and elegantly to their recipients.
Old Favorites: Candy, Nuts & Other Food Items
Food is a universally valued gift, and beautiful packaging can help make it that much more enticing.
OMNI boxes are the ideal vessel for making cookies, chocolates, dried fruits, hard candies, mixed nuts and more look mouth-wateringly appealing. Their crystal clear plastic will showcase products inside, and their air-tight lids will keep food items fresh. They're BPA free and reusable, which means when mom and dad are done enjoying their gift, they'll have a beautiful, sturdy box that can be refilled any day of the year.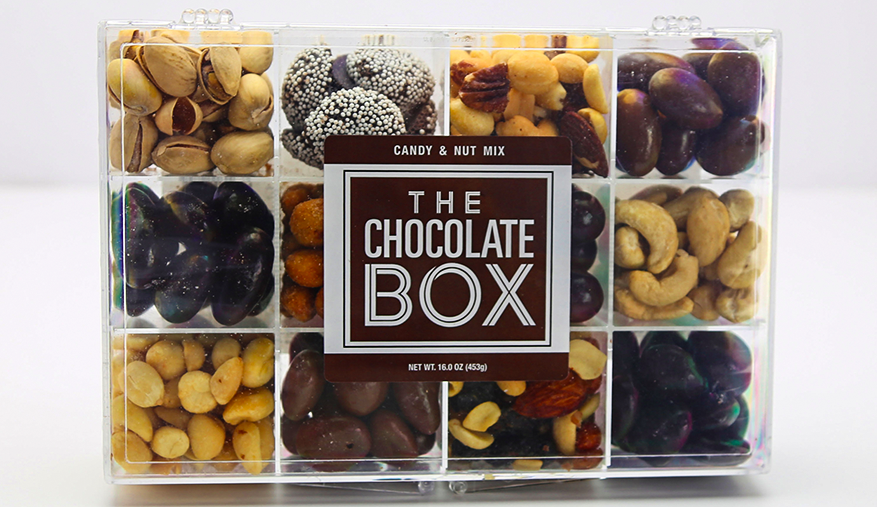 Clever Uses: Flowers
Plastic boxes aren't just for storage. They're great for display, too. Why go for the same old vase that every other florist uses, and try a plastic container to house floral arrangements instead?
Our round 590 container is the perfect width and height to accommodate her favorite bouquet and will showcase flowers fully in all their elegance. Wrap a bow around it, or even custom imprint a few words to say "I love you" or "Thanks for being a great mom" and you've got a gift with a little extra touch of something special.
The Traditional: Jewelry & Accessories
What better way to present a gift of value than in a beautiful box? Whether it's a gold necklace for mom, or a pair of silver cufflinks for dad, hinged plastic boxes inset with velvety flock board are the perfect canvas.
Not only do they display items beautifully but they're durable and sturdy enough to make it through shipping while protecting the contents inside.
Handmade and other distinctive items lend themselves to imprinted boxes, with unique graphics or text.
If chic fashion is what you're going for, our plastic boxes make ideal containers for other accessories, too.
Collar stays for dad help keep him looking sharp, and can be kept in our OMNI 531, with its sturdy design and flush, tight-fitting lid.
Round containers are perfectly suited for belts, rolled up and securely fitted.
Or showcase an artfully designed tie in a flat, hinged box.
Everything from socks, to scarves, hats and bow ties are all products that our customers have found creative ways to showcase and secure in one of our plastic boxes.
For Fun: Games, Collectibles & Hobby Items
You're never too old for toys. But the older we get, the more careful we tend to be with our treasures. That's why plastic boxes are great for toys, games and collectibles of all sorts.
OMNI boxes make a lovely showcase for dolls, model trains or cars, even prized books or a set of baseball cards. Their hard casing protects the items inside, and they keep collectibles free from dust and inadvertent damage from curious young hands.
For the avid golfer, the OMNI 539 makes for ideal storage and display of tees.
Choose a hinged plastic box for highlighting a few golf balls, or an OMNI box for gifting a bunch. Much like the balls themselves, their containers can be custom imprinted with a special image or message.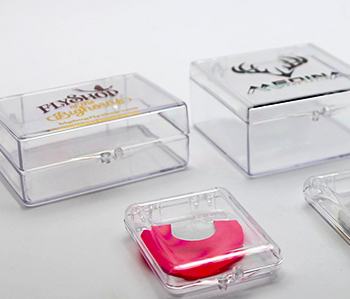 For the sportsman, present a hunting call in one of our G250 hinged plastic boxes. From turkey calls to duck calls and more, they're easily imprinted with your company logo.
Or choose a hinged compartment container for displaying and storing fishing tackle.
There are boxes suited for playing cards, guitar picks, puzzle games or just about anything that you want to display and protect. Whatever their pastime, mom and dad will enjoy having a place to store it securely and beautifully.
Our plastic boxes come in myriad styles, shapes and sizes and can be fit with custom foam or flock board inserts to suit your product's needs. Whatever your packaging needs, contact us and let us elevate your product display to gift-worthy levels.